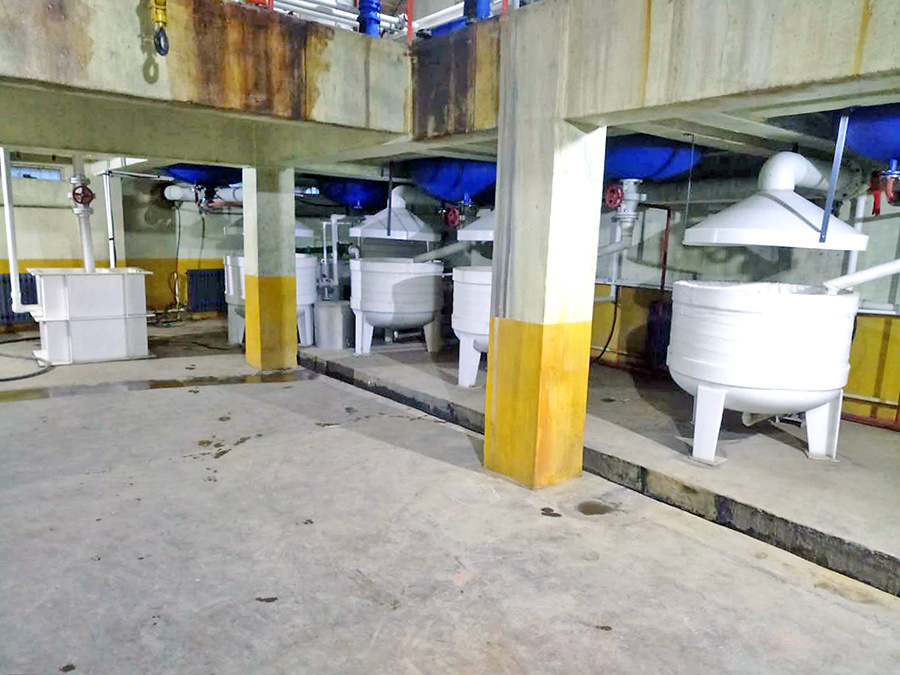 Gold and silver purification equipment
Supporting the glass industry steel structure equipment manufacturing production line, steel structure bridge production line, H-shaped steel production line, pressure vessel production line, etc., can achieve an annual output of 100000 tons of steel structure.
Gold and silver purification equipment
Gold purification uses the aqueous solution chlorination method, which has easier tail gas treatment than the traditional aqua regia method. It has simple and reliable environmental protection facilities, low cost, and easy control of the reaction process. . This method uses electric-controlled chlorination to remove impurities and electric-controlled chlorination to reduce the color of gold to more than 99.9%, and can also reach 99.99% and 99.999%.
The main equipment includes, reaction kettle (plastic pph, enamel, pure titanium materials are optional by the customer), vacuum unit, suction filter disk, electric boiler, filter press, dust collector, activated carbon adsorption tank, exhaust gas absorption tower, high frequency casting Ingot furnace.
Processing 30-200kg of gold per batch, 10 hours per batch, the purity of gold can reach 99.99%, which meets the Shanghai Gold Exchange standard.

Consultation
If you are interested in us, please leave your email, we will contact you as soon as possible, thank you!